Affordable Tree Service
Your Las Vegas Tree Removal & Tree Service Specialists
Family owned & operated since 1993, Affordable Tree Service is based in Las Vegas, NV
We specialize in quality pruning and affordable tree removal. Our tree trimmers have extensive climbing experience; and our team of tree professionals are proud to offer the level of service that is unique to the Las Vegas Valley.
Our depth of experience and commitment to a job well done are unmatched. Homeowners and contractors alike appreciate the way we get the job done right the first time — quickly, safely and clean.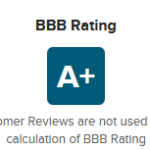 From storm clean up to tree trimming and tree removal Affordable Tree Service has the skills, the experience and the equipment to manage even the most difficult tree projects.
Have our arborists come out to our house today for free advice or a free estimate.
Emergency Tree Service & Removal
Affordable Tree Service performs emergency tree service and storm cleanups safely and quickly! We have the proper heavy equipment including cranes, bucket trucks and the experience necessary to remove hazardous, fallen or uprooted trees.
Residential & Commercial Tree Service
Trees are a long-term investment. They are best managed proactively and not as disasters occur.
Whether you are a homeowner or need commercial tree service at a homeowners association, apartment complex, business complex, hotel or casino, school, military installation, golf course, government building, resort, church, condominium complex, or trailer park. We've got you covered.
Give Eric Callahan a call at 702-683-8443, text us at 702-837-5000 or use our online form to request an estimate.
Contact Information
1955 Mimosa Circle, Las Vegas, NV, USA
Contact Listings Owner Form